Our dedicated and skilled team can help you transform and enhance your bathroom.
Whether you are looking at renovating your bathroom with granite, quartz or marble countertops, we can provide expert advice and support with every step of the project. From supplying the materials to fitting the made to measure surface, you can expect a professional result from our craftsmen.
With so many styles, materials, textures and patterns to choose from, we are confident that we will be able to find a solution that perfectly suits your home.
We understand that when it comes to investing time and money into renovating your property, you need to know that you are working with a reliable company.
Our team have been thoroughly trained within the industry and have a wealth of experience and skill. As a company, we work with attention to detail and care to ensure that every project we undertake is completed to a standard that we can be proud of.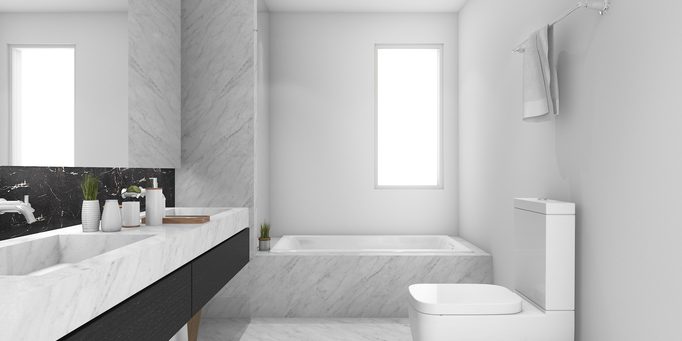 We'd be happy to help you, whether you are looking for assistance selecting the right product for you or are looking for a reliable company to take care of a kitchen re-design.
Our customers can expect a superior and focused service every time.
We are equipped to cover all areas across the South of England.
07849 889 884 / 01903 950745
info@mccaffreysgranite.co.uk