Marble is widely used for its hard wearing and naturally attractive properties.
Marble worktops can greatly improve the appearance of any kitchen or bathroom. Before you choose a colour and design, you need to decide whether it is the right solution for you. Marble is an ideal solution for bathroom specifically, however our team can also create bespoke marble kitchens worktops.
With the right attention and some good advice, marble can be a highly rewarding addition to your home. By default, marble surfaces deliver an extremely attractive and professional finish. Easy to clean and polish, marble helps to create a modern look in every environment. We can supply and create marble surfaces in a range of colours and shades.
If you have been considering installing a marble stone worktop or you have been looking into renovating your bathroom, feel free to get in touch with our team today. We will help you throughout the process, from selecting the right product to providing a flawless installation.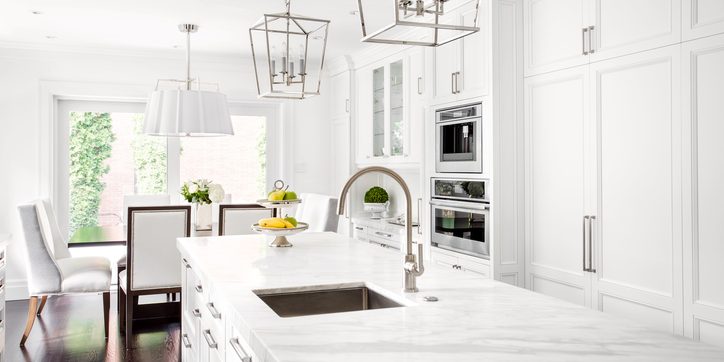 Marble is an elegant and practical choice for home decor.  The bespoke marble kitchen worktops Brighton based McCaffreys Granite produce have adorned homes across the Uk, and new customers enquire about our marble bathroom worktops every week.
For kitchen and bathroom worktops to be effective in your home, they must prove to be hard wearing, hygienic, and attractive.  Granite and quartz make great options, but for many proud home owners, it's the sophistication of marble worktops Brighton properties deserve.  Thanks in part to the recent trend in marble kitchen worktops Uk house prices have steadily risen, as everyone wants a taste of the luxurious lifestyles associated with this prestigious stone.
Perhaps it's the influence of the great works of art of the great Mediterranean civilizations which makes us associate marble with luxury, art, and culture.  Or it may be the image of this beautiful stone being forged by the unimaginable forces within a spectacular volcano, many centuries ago.  Whatever the source of the attraction, when choosing an exquisite and practical material for your kitchen marble worktops are a firm favourite.
Marble kitchen worktops satisfy all the criteria laid out above: they look stunning, are easy to clean, and if they are made from stone which was produced within a volcano, they will certainly be strong enough to cope with a few culinary mishaps!
But Marble Worktops Uk have even more to offer!  Since marble is a natural material, it is available in a wide variety of colours and grain patterns.  This is thanks to the different geological makeups of the regions where the stone was produced.  At McCafferys Granite, we make sure that with our marble bathroom worktops Brighton householders have a full range of choice.  To discover which shade and pattern of marble will complement the interior of your home, contact us today.
We'd be happy to help you, whether you are looking for assistance selecting the right product for you or are looking for a reliable company to take care of a kitchen re-design.
Our customers can expect a superior and focused service every time.
We are equipped to cover all areas across the South of England.
07849 889 884 / 01903 950745
info@mccaffreysgranite.co.uk